Gerry Moore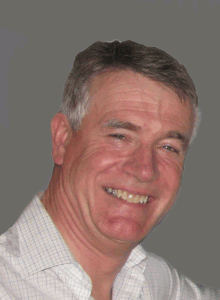 Gerry has spent the majority of his professional life working in the UK Financial Service Industry where he has held both senior and executive positions.  From 1984 to 2000 he was employed by the Zurich Assurance Group (formally the Allied Dunbar Group).  During this time Gerry worked his way up the corporate ladder from Sales Consultant to Sales and Marketing Director…. a position he held from 1994 to his departure in 2000.
In this position Gerry was responsible for implementing many creative sales and marketing campaigns leading to considerable impact on the sales revenue of the organization.  In this role he was also instrumental in preparing the organization, its senior management team and the field sales force for the impact of increasing legislation and ensuring the change process was embraced in a positive and profitable fashion.   Gerry was also instrumental in leading the organization's acquisition and integration of two competitors' sales forces.  As such Gerry has considerable experience of change management and its impact on an organization and its people.
In 2000 Gerry took up the opportunity to build and develop a "greenfield" site sales operation for the J Rothschild Group back in his home city of Belfast. Within this role he was responsible for taking the business from an embryonic state to an operation employing forty sales and administration staff with an annual sales volume of over £1 million of initial fees.
In 2004 Gerry decided to "step out" of corporate life and follow his dream of setting up his own executive coaching and development consultancy. To facilitate this Gerry became a fully accredited and qualified executive coach through the Irish Institute of Management in Dublin as well as becoming an accredited practitioner in the use of the Bar On  Eqi  profiling system.
His business now specializes in providing a bespoke, confidential coaching and mentoring facility to senior managers and directors across Ireland and has a client base spread across the construction, legal and financial services industries.
Gerry is also an accomplished speaker having delivered talks to the Northern Ireland Institute of Directors annual conference, the Belfast Chamber of Commerce and the Law Society of Northern Ireland.
Gerry Moore is an Economics and Accountancy graduate from Queens University Belfast.  He also holds an MBA from the University of Ulster as well as post graduate qualification in Education from the University of Manchester.
In his spare time Gerry's passion is fly fishing for wild brown trout in the West of Ireland as well as trying to master the many 'classic' golf courses in Ireland.